Additional ISO Certifications We Offer in Tucson, Arizona (AZ)

IQC The ISO Pros is a well-known ISO consulting company here in Tucson, Arizona (AZ). Our company helps other organizations implement and certify ISO standards. We hold expertise in standards like ISO 9001, AS9100, and more. Please read along to know about the Additional ISO Certifications We Offer in Tucson, Arizona (AZ).
More and more businesses are opting for ISO standard certification. And why shouldn't they? After all, ISO standards bring along so many benefits. Simplified processes, better profits, quality customers being some expected benefits.
However, it is not easy to certify for ISO standards. Guidance, consulting, and training are necessary. And fortunately, IQC The ISO Pros are there in Tucson, Arizona (AZ) to serve you. Please find some ISO certifications we help our customers with. Find one for your organization and call us now!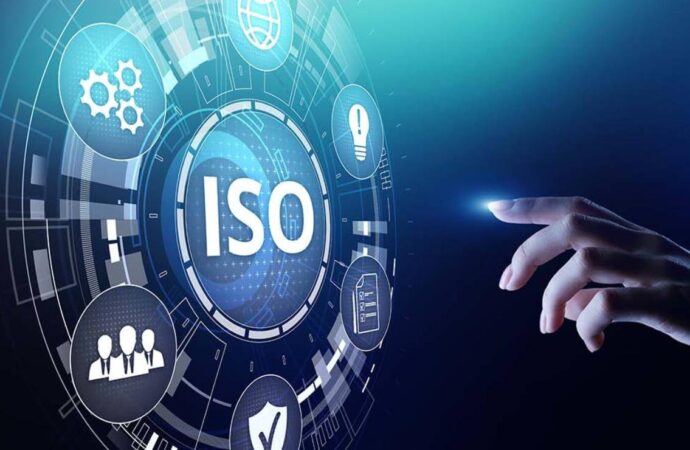 What are the additional ISO certifications we offer?
Aerospace AS9100: The AS9100 is a quality management system for the aerospace industry. If your company deals with aerospace components, AS9100 is an excellent standard to certify for.
Aerospace AS9101: AS9101 has specific guidelines or requirements you need to fulfill if you want to certify for this standard. More or less, it's related to the aerospace industry.
Aerospace AS9102: This standard is also related to aerospace-related industries. This standard ensures that engineering designs are verified, documented, and are understood properly. For more details, please contact IQC The ISO Pros now!
Anti-Bribery ISO 37001: ISO 37001 is suited for organizations who want to avoid or prevent cases of bribery in their organization. It lays down solid guidelines that your organization can follow to prevent cases of bribery from happening.
Asset Management ISO 55001:  ISO 55001 is an asset management standard that can help you manage your firm's assets more effectively.
Automotive Core Tools (APQP, AQP, PPAP, FMEA, SPC, A, R): The automation core tools are there to make your lives easy. With these tools, you can perform multiple functions and bring efficiency to the processes.
Automotive IATF 16949: If you want to improve the quality of automotive products you manufacture, you should certainly certify for IATF 16949. Reach out to the IQC The ISO Pros for more info.
Body Armor BA 9000: BA9000 is for the organizations dealing with body armor. If you belong to the industry, we're talking about. Call us now!
Capability Maturity Model Integration (CMMI) Levels 1-5: the CMMI is a set of guidelines to improve your organization's processes. There are five levels your organization can certify for. You can streamline the processes, deliver better with this certification.
Cyber Security Maturity Model Certification (CMMC): Like the CMMI, CMMC comes with five levels. This certification ensures that you have taken the necessary measures to secure confidential data from data breaches and thefts. 
Counterfeits AS6081: The AS6081 can help you prevent any counterfeit or fake parts from entering the product supply chain.
Energy ISO 50001 and SEP: The ISO 50001 is an energy-related standard. This standard is in place to help organizations reduce waste and energy usage. It's a pro-environment standard that focuses on reducing greenhouse gases.
Environmental ISO 14001: ISO 14001 is another standard related to the environment. With this, you can craft an effective environmental management system and reduce your impact on the environment.
Ethical Sourcing SQFI: The SQFI ensures that your organization uses just or ethical practices for developing the products.
Facility Management ISO 41001: The ISO14001 can help you efficiently manage all the facilities that exist in an organization. 
Food Safety Modernization Act FDA FSMA: The FDA FSMA ensures that companies dealing with food can eliminate foodborne diseases by addressing problems with immediate effect.
Food Safety ISO 22000: The ISO 22000 is for you if you produce or sell food. This standard makes sure that you produce quality food products that meet all the underlying safety guidelines.
Forestry SFI ATFS (Sustainable Forestry): SFI ATFS was created by a not-for-profit organization. It lays stress on protecting forest-related natural resources. It also paves the way for organizations to make just use of forest resources like timber or wood.
Audit Management Systems ISO 19011: ISO19001 brings along guidelines following which you can manage the audits more efficiently.
Gluten-Free Certification (GFC): Gluten-free certification is issued to the companies that produce gluten-free products. If you want to prove the same to your customers, this certification is what you need.
Info Security ISO/IEC 27001: This standard helps companies ensure an effective risk management system. It is basically meant for companies in the Information security departments.
International Traffic in Arms Regulations, ITAR: IATR is highly important for companies that deal with arms, military, or space-related products. This standard ensures that the production, sale, and supply of these products are being controlled appropriately. 
IT Service ISO/IEC 20000-1: This ISO standard can help you improve the way you execute your services. If you implement and certify for this standard, you can deliver better services more effectively to your customer.
Laboratory Accreditation ISO 17025: The ISO 17025 is there for all those who deal with laboratories. It makes sure that good services are delivered to the customers and with accurate information.
Medical Devices ISO 13485: ISO 13485 is for companies dealing with medical devices. If you manufacture medical devices, the ISO 13485 can act as a Quality Management System. It can help your customers ensure that you produce the best quality medical products.
Occupational Health & Safety Management System ISO 45001: It's important for organizations, the manufacturing process of which might risk the lives of workers.
Packaging ISO 15378: ISO 15378 can help you up the quality of the packaging material you produce. This can be helpful in bringing in more business. So, you should definitely apply for this certification. 
Quality ISO 9001: ISO 9001 is one of the most common and essential ISO standards. It's quality and process-based standards. You can implement the processes in your organization and deliver better products.
Responsible Care RC14001: If you're in the chemical-based industry, you might want to certify for RC14001. It ensures that you take care of the chemical waste and everything related. 
Supply Chain ISO 28000:ISO 28000 is there for the supply chain industries. If you have to deal with a vast supply chain, this standard can help. Implementing this into your company can protect your supply chain from extortion, theft, or robbery.
Telecommunications TL 9000: The TL9000 standard is for companies in the telecommunications industry. It helps in implementing guidelines in the telecommunications supply chain.
Services that you can find at IQC The ISO Pros
Virtual Internal Audits: In a virtual internal audit, there's no need for physical presence. We offer virtual internal audits for your company if you're not in Tucson, Arizona (AZ).
Outsourced Internal Auditing: You can also outsource internal audits to the IQC The ISO Pros. We have the required resources and experience. So, we can conduct an audit for you.
Second Party Audits: The IQC, The ISO Pros in Tucson, Arizona (AZ), can also help you audit other organizations on your behalf.
Compliance Audits: Compliance audits can help you understand how well your company follows the guidelines of a particular standard.
Supplier Evaluation: IQC The ISO Pros can help you evaluate the suppliers you want to work with. This way, you can focus on your work and well manage it all.
 IQC The ISO Pros is one of the most reliable companies you'll find in Tucson, Arizona (AZ). We can help you implement, train and certify for all of the above standards. So, call us now!
IQC The ISO Pros can help you implement, train on, consult, and have your company and/or organization certified on the following ISO Certifications: